Drainage designed for areas where hygiene is paramount
ACO Food
Rounded internal corners for complete cleanability
ACO Food
Customised drainage to suit individual requirements
ACO Food
ACO Food is a range of hygienic stainless steel channels designed to meet stringent industry requirements to prevent the contamination of harmful bacteria.
Deep drawn bodies enable complete drainage, thereby eliminating stagnant wastewater; smells and microbial growth. Designs incorporate large radii in the channels to ensure ease of cleaning.
Product range benefits:
Channels effectively remove wastewater from floors and eliminate standing water inside the drain
Slip resistant grates to reduce the risk of slips and trips
Rounded internal corners facilitate quick, easy and thorough cleaning
Related brands:
Cleanability
ACO Food TrayChannels are designed with rounded internal corners to enable quick, easy and efficient cleaning.
The large internal radii improve cleaning performance and reduce maintenance costs through dramatically reduced cleaning times.
Case studies for ACO Food solutions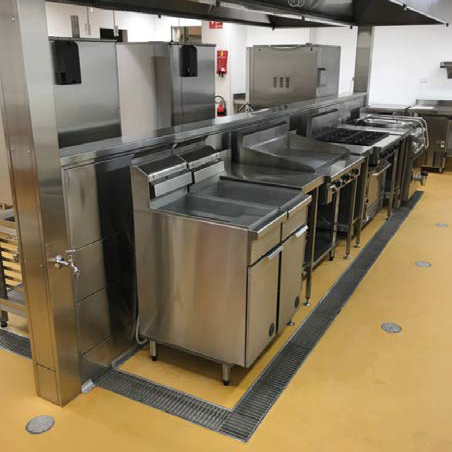 To eliminate the threat of health issues caused from bacteria present in an inefficient drainage system, the designers of the aged care facility required a hygienic, easy to clean and maintain drainage system for the commercial kitchen.
Read more about this here.
In food preparation facilities, cleaning is always top of mind and on the daily agenda. For chefs and commercial food businesses – how easy are your drainage systems easy to clean?
Read more about this here.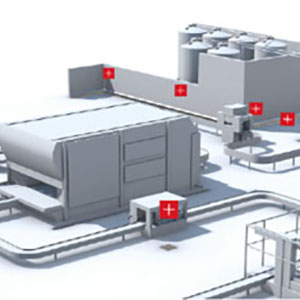 ACO has developed a comprehensive range of drainage solutions which are specifically designed to meet the needs of industrial beverage manufacturing and the amount of waste water produced.
Read more about this here.